SCAVENGER HUNT STOP #19
WINNERS OF MY BONUS PRIZES in the Fall Scavenger Hunt: The mittens went to Cathy Faist and a copy of A Simple Change went to Linda Campos. Winners in the main Scavenger Hunt: Mini IPAD: Julie Brown Johns; 25 books, Cyndi Lichlyter Wilson; 25 books-Angie Carroll.
FOLLOW THE CLUES TO WIN AN iPAD MINI, FREE BOOKS, AND OTHER EXCITING GIVEAWAYS!
A hearty WELCOME to the fun and exciting Fall Christian Fiction Scavenger Hunt that begins at NOON MDT, OCTOBER 18 and ends at MIDNIGHT MDT on OCTOBER 20!!
You've likely already learned you need to collect the clues in red on each post, beginning from Lisa Tawn Bergren's Stop #1  and finishing at Stop #25. Be sure to write them down as you move from stop to stop. Once you've collected the clues, fill out the Rafflecopter form on Lisa's site at Stop #26.
Grand Prize:  A new iPad Mini!
2nd and 3rd Prizes:  A copy of every book on the hunt–25 books with a total value of over $300.
(Contest is open to international entrants. )
Take your time. Being first to collect all the clues does not increase your chances of winning the grand prize (or any other prize). Read the posts. Enter the bonus contests offered by some of the authors. You have until the 20th to visit all 25 sites.
MEET KATHLEEN Y'BARBO 
I'm happy to introduce Kathleen Y'Barbo, a fellow historical author that I had the pleasure of joining on an exciting ride on the Cumbres and Toltec narrow gauge railroad several years ago. We had lots of fun and learned a lot about dodging cinders on that ride! Here's a little more about Kathleen: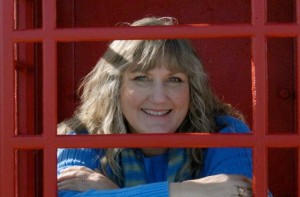 She's a Carol Award and RITA nominee of fifty novels with almost two million copies of her books in print in the US and abroad and nominations including a Career Achievement Award, Reader's Choice Awards, Romantic Times Book of the Year, and several Romantic Times Top Picks. A proud military wife and tenth-generation Texan, she now cheers on her beloved Aggies from north of the Red River. Find out more at
http://www.kathleenybarbo.com
Kathleen's latest release is Millie's Treasure, and here's how Goodreads summarizes the novel:

Memphis 1890—Bookish heiress Millie Jean Cope is as clever as she is beautiful. Unfortunately, though adept at solving puzzles and cryptograms, she doesn't realize her new fiancé isn't who he claims to be, but instead is a charming scoundrel. The infamous Will Tucker is presenting himself as a British gentleman, Sir William Trueck, though in reality he is a crafty criminal looking for a hidden map to a secret treasure.Pinkerton agent Kyle Russell has been on Tucker's trail for years. At last Kyle believes he has Tucker cornered, but he is uncertain whether the lovely woman on the con man's arm is an unsuspecting victim or willing accomplice. Finding reasons to spend time with Millie is easy. Keeping himself from falling in love with her is another issue entirely.A fun and entertaining story of how God can shine the light of truth on the most cryptic circumstances.
BELOW IS SOME FUN EXCLUSIVE INFO FROM KATHLEEN:
Remember The Wild, Wild West?
Romance With A Dash of Steampunk
             When I was a kid, I fell in love with a television series (not the movie!) called The Wild, Wild West. Maybe you remember it. Lawmen with inventions? A smart hero with a gun and a gadget or two? Yes, please!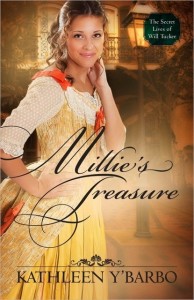 So, when I mention that my historical romantic suspense series, THE SECRET LIVES OF WILL TUCKER, includes a dash of steampunk (in the form of lawmen with gadgets!), I usually get one of two responses: a wide grin or a confused expression. For those of you who best identify with the confused expression crowd, let's talk about what steampunk is.
            Wikipedia calls steampunk "…a subgenre … that typically features steam powered machinery, especially in a setting inspired by industrialized western civilization during the 19th century." There are as many variations as there are inventions and elements to include. What unifies all steampunk tales is the fact that the characters have access to inventions that are ahead of their time.
            Writing with an element of steampunk, giving a man the ability to create all sorts of interesting and practical inventions that aid him in reaching the goals set forth in the story, adds depth to the plot and brings a unique slant to his personality. In order to keep the inventions created and used by my nineteenth century Pinkerton agents in the realm of possibility, I combed the files of the United States Patent Office to determine which inventions were patented within a few years of my story taking place. In that way, I could allow for my heroes to have a variation on an idea that eventually becomes reality. 
            Another thing I love about adding steampunk to a story is how it adds a touch of whimsy to what would otherwise be a typical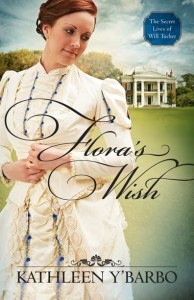 historical novel. In Millie's Treasure, this whimsy appears first in the opening scene as Pinkerton Agent Kyle Russell meets bookish heiress Millie Cope on the roof of the Memphis Cotton Exchange Building. Kyle is testing a personal flying device that ends up being the means the pair must use for escaping the rooftop once they determine the door has locked behind them. In what other genre could an author write a first meeting that culminates in flying over the rooftops in the moonlight as celebrations rise up from below ushering in the new year of 1889? I used similar techniques in writing the plot for Flora's Wish, the first book in the series, and Sadie's Secrets, the tale of the female Pinkerton on the team which releases in February 2014.
            Now that you understand the concept of steampunk a little better, are you ready to exchange your confused expression for a wide grin? I certainly hope so. Now what sort of invention should add to my next novel? If you were the lady Pinkerton heroine in my stories, what sort of gadget would you use to catch the bad guy?
You can purchase Kathleen Y'Barbo's novel, Millie's Treasure, at Barnes & Noble, Amazon, or Christianbook.com.
THE SCAVENGER HUNT SKINNY:
Your next stop is Kathleen Y'Barbo's own site found
here
. Make sure you make the rounds to all 25 stops and then enter the Rafflecopter form at
stop #26
back at Lisa Bergren's site to be in the running for all the big prizes.Before you go write down STOP #19′s CLUE:  
ONE SPECIFIC
BONUS GIFTS:
If you want a chance to win a pair of handknit Amana mittens or a copy of
A Simple Change
, sign up for my newsletter
here
or pin a picture of my book cover on your Facebook page. You can copy the cover from my
website
. Or pin the cover to your Pinterest board. You can repin the cover from my Pinterest board
here
. Or, if you haven't already "liked" me on Facebook, "like me"
here
. Do any one of those things, then be sure you list the link in the comments section below or tell me you've registered for the newsletter, or liked me on Facebook, and you'll be entered in the drawing. There will be TWO winners–one for the mittens and one for the book.  Good luck!  ~Judy