Newsletter
April 2017
Dear Friends,
It has been quite some time since you've received a newsletter from me. For those of you who signed up for my email during a Ryan Zee promotion, welcome to my email group. Realizing our inboxes get far too full, I've adopted a plan to send out an e-mail only when I have something exciting to share with you. So here it goes…
My latest book, The Chapel Car Bride, has recently released (April 6th). This book was inspired by the 19th-century itinerant preachers and the chapel cars that were specially constructed train cars used to spread the Gospel throughout sparsely populated parts of the country.
Hope Irvine, a preacher's daughter, is thrilled to join her father on his adventures as a chapel car preacher and can't wait to set off on his new assignment to Finch, West Virginia. Although she and her father want to help the locals, the coal mining community is reluctant to accept them.

Luke Hughes, a local miner, finds his faith refreshed with the arrival of Hope and her father. Luke offers to help them navigate Finch's closed culture, but quickly discover the town's many challenges come from both inside and out.

When the flirtatious young mine manager offers to escort Hope to surrounding hill country where she can distribute Sunday school materials, Luke is hard-pressed to suppress his jealousy. But when Luke suspects the manager's motives are less than charitable, can he prove his suspicions without hurting Hope or putting her in danger?
I hope you'll find The Chapel Car Bride a fascinating step back in time as you join the characters on The Herald of Hope, one of the traveling chapel cars of yesteryear.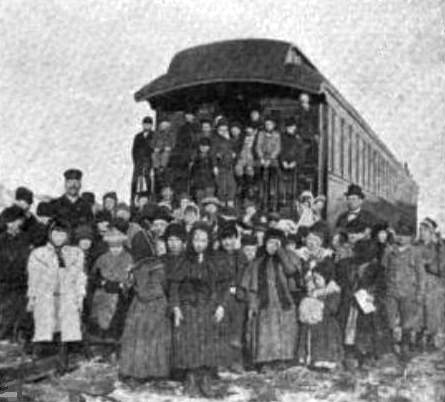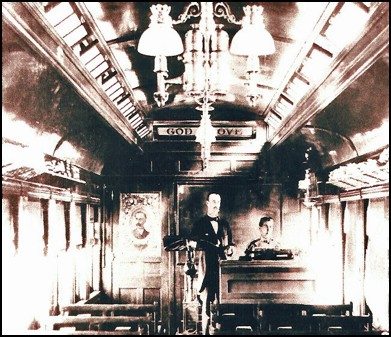 On a personal note, this past year has been one of changes for me. I took the giant step of selling what had been our family home for the past twenty years and moved from Topeka to Kansas City. I decided it was time to downsize into a smaller place and I've now settled into a condominium. I have a lovely patio and can do a little container gardening, but I don't have to worry about mowing a big yard or raking leaves. I've been blessed to find a wonderful church home and I'm even beginning to learn my way around. My ability to get lost going around the block is renowned, so the fact that I'm venturing out into unknown territory is surprising, but I'm enjoying all the new sights — and all the new restaurants.
Do keep in touch with me. I'd love to hear your comments after you've read the book. Your reviews are always appreciated on Amazon.com as they help communicate to other readers what you liked about the book. You can always contact me through my contact page.
I hope you're preparing to enjoy summer with some relaxation and fun. I'll be heading off to do a bit of research for my next book, and hope to visit with some family, as well.
Blessings,