Whispers Along the Rails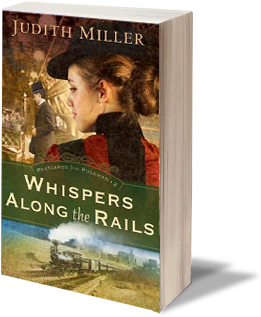 Postcards from Pullman Series | Book 2
ISBN-10: 0764202774
She agreed to become a rail spy, but who is using the secret information she provides?
Olivia Mott finds herself juggling two jobs: her assistant chef position at Hotel Florence and her undercover work for the Pullman Palace Car Company. Olivia thinks the suggestions she relays to Pullman's town manager are being used to improve conditions for workers and save the company money, but is something much more sinister happening behind the scenes?
Several months have passed since Lady Charlotte fled to Chicago, leaving her infant son in Olivia's care. Now Charlotte's money has run out. A kindly woman offers her a place to live and secures her a position at Marshall Field's department store, but Charlotte's heart can't forget the past. Dare she return to Pullman to find out what happened to her baby?