Scavenger Hunt Stop #21
BETH MILINSKI IS THE WINNER OF THE AMANA COOKBOOK!  Beth, I've sent you an email to have you send me your mailing address. Thanks to all of you who participated. Blessings, Judy
FOLLOW THE CLUES TO WIN A KINDLE FIRE, FREE BOOKS, AND OTHER EXCITING GIVEAWAYS!
A giant WELCOME to the fun and exciting Fall Christian Fiction Scavenger Hunt that begins at NOON MDT, OCTOBER 25 and ends at MIDNIGHT MDT on OCTOBER 28!!
You've likely already learned you'll be making 31 stops along the way and you'll have the opportunity to discover authors with new or soon-to-be-released novels. Collect the clues in red on each post, beginning from Stop #1 (link to http://lisatawnbergren.com/2012/10/scavenger-hunt-stop-1-2/. At Stop #32, fill out the Rafflecopter form. Be prepared to provide the completed clue quote you have gathered from all 31 stops within 24 hours of email notification or another winner will be randomly drawn. No need to email/submit it, unless you are notified on 10/29/12. 
Grand Prize:  A new Kindle Fire, plus 31 new novels!
2nd and 3rd Prizes:  $50 Amazon, B&N, CBD or BookDepository.com gift certificate.
(Contest is open to international entrants. If the winner lives outside the United States, they shall win the equivalent in gift certificate funds to the prize in US dollars.)
Take your time. Being first to collect all the clues does not increase your chances of winning the grand prize (or any other prize). Read the posts. Enter the bonus contests. You have until the 28th to visit all 32 sites.
Meet SUSAN SLEEMAN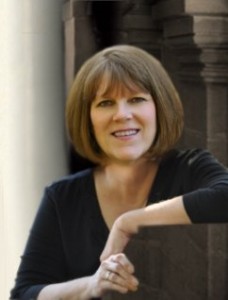 As my part in the hunt, I'm pleased to introduce Susan Sleeman who currently calls Florida home, but has lived in nine states—so far. I'm thinking Susan has a bit of vagabond in her, or maybe it's her desire to find unique fodder for her creative romantic suspense and mystery novels that has kept her on the move. Maybe you should ask her!
Susan's latest release in The Justice Agency series is titled Dead Wrong. Here's what it's about:
A KILLER IS CLOSING IN…
When her client and old college friend is murdered, P.I. Kat Justice knows the killer will come for her next. Her survival depends on finding her unknown enemy first…and working with homicide detective Mitch Elliot, her onetime crush. It'll take all her professional skills to ignore the sparks between them, but Kat can't allow the handsome cop to get close. She's seen too many people she loves die, so she vows just to do her job without getting emotionally involved. Yet keeping her distance may not be the best way to protect her heart—or their lives.
A SCAVENGER HUNT EXCLUSIVE FROM SUSAN: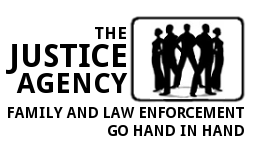 With Dead Wrong, book 2 in my new five book Justice Agency series releasing soon, I thought I'd share how we chose the covers for the series.
Love Inspired Suspense, the publisher for this series, asked me for three suggested scenes for each book. Two landscape scenes and one scene including people. I provided them with a description of my characters, a mood or atmosphere for the cover, and details about the time of year, the weather, etc. for the time period in which the book takes place.
They also asked for pictures that resemble the landscape scenes floating around in my head. Imagine that, they can't read my mind. The Justice Agency series is set in the fabulous state of Oregon–most of the books in thePortlandmetro area–I wanted to find something that reflected not only the book, but the city as well and would tie all the books together.
Difficult, you think? It really wasn't that hard. If you've ever been to Portlandyou know two rivers run through the center of the city so there are many bridges. If you don't count the railroad only bridge, there are 12 bridges in Portland, and I thought it would be fitting to feature a bridge on the cover of each book. So far, for Double Exposure and Dead Wrong, the art department has agreed with me and given be fabulous bridge shots. Here's hoping my editor is successful in pitching a bridge for the remaining books. I'm looking forward to seeing the cover for No Way Out, releasing next May.
Below are the pictures I submitted to the publisher for the first few books and the actual cover beside it. You can see that they have really taken my input and made the cover so much better than I could imagine.
Double Exposure
This scene is of the Tom McCall Waterfront Park in downtown Portland.
Dead Wrong
This scene is looking at theSt. John's Bridge in Portland.
You can pick up a copy of Susan's books at Amazon, Barnes & Noble, or Christian Book.com and you can learn more about Susan at http://www.SusanSleeman.com, www.Facebook.com/SusanSleeman Books, Twitter.com/SusanSleeman or www.TheSuspenseZone.com.
THE SCAVENGER HUNT BASICS
Before you go, write down this STOP #21 clue: began by
Your next stop is Susan Sleeman's own blog.
BONUS PRIZE:
 As an added bonus, if you'd like to win a cookbook of Amana Colony Recipes, either (1) "like" me on my new Facebook page  (I'm trying to switch away from my original page) or (2) sign up for my newsletter where I send only occasional news—no spam, or (3) follow me on Twitter. Comment below to let me know what you've done (you must comment to be eligible). If you've already "liked" me, have already signed up for the newsletter and already follow me on Twitter, then just comment below and let me know. You'll still be in the drawing. Thanks for playing along!
ANOTHER BONUS GIVEAWAY:
Go to my website and enter the contest being hosted by the three authors of A Patchwork Christmas. Follow the simple instructions to enter for an opportunity to win one of the following: (1) A pair of  mittens made from the pattern mentioned in "Seams Like Love" or (2) a doll quilt like the one Molly makes in "A Patchwork Love" or (3) a crazy quilt ornament made in the style of the quilt in "The Bridal Quilt."